MY name is Steven Root
And I'm a Certified Integrative Nutrition Health Coach with a specialization in Gut Health.
I'm Here to Help You to Heal Ulcerative Colitis & Crohn's Disease and Stay That Way
IBD Program
A thorough, personalized program to heal IBD & stay that way comprising
diet

supplements

lifestyle

mindset
Includes 1on1 coaching calls with Steven Root and email support between calls.
Single Consultation
A single 45 minute consultation during which you can ask any question about your personal health situation and get advice on
diet

supplements

lifestyle

mindset

drugs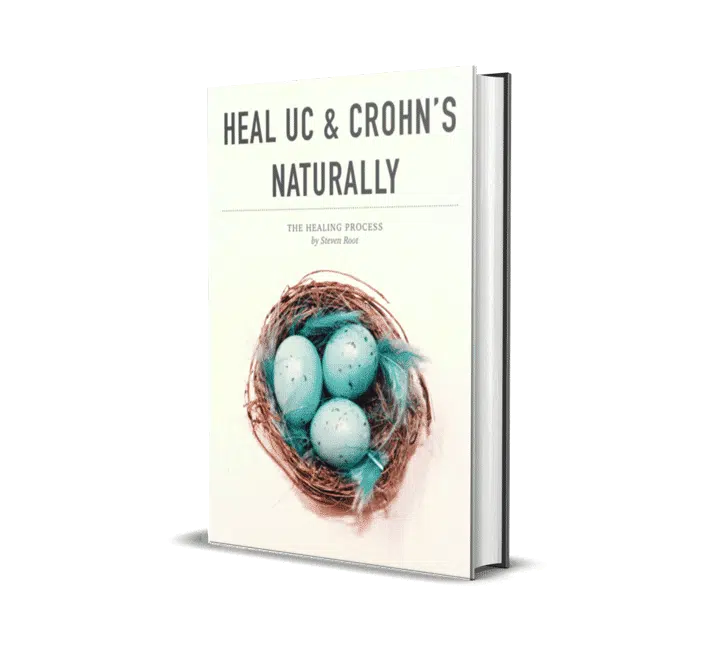 Diet
Learn what your trigger foods are and how to test new foods to build a food list you can trust. You'll also learn what counts as 'cheating', and how often you can do it. Think alcohol, chocolate cake, coffee 😉
Supplements
Learn which supplements are a good idea, and which are clickbait. By the end of working with me, the majority of my clients will use 0-2 supplements only. You'll learn to trust your body over pills.
Lifestyle
There are many things that can be a source of stress (& inflammation) outside of diet and we'll discuss how to mitigate against these and set ourselves up for success. These include relationships, exercise etc.
Mindset
Possibly the most important piece of the puzzle. Your mindset and belief system will mean a lot for your healing and I'll help you to de-program from the sickness program you've been living within.
Work With Me
My journey into health and wellness started in 2006 when I was diagnosed with Ulcerative Colitis (pancolitis for anyone well versed in IBD). Being told you have a terminal illness when you're 19 years old in your first year of university is not, shall we say, fun. My UC also created other issues for me including reflux, constipation, difficulty sleeping, and drove a significant amount of anxiety.
Over the years I learned that certain dietary and lifestyle choices always made a difference to my symptoms. This excited me, and so I refocused on education and studied at The Institute for Integrative Nutrition, specializing in gut health.
Now I successfully help people from all over the world use diet and lifestyle to get rid of symptoms and keep them away 🙂
Start Your Healing Journey Now & Learn How To Stay Symptom Free
Learn how to build a formula that works for you across diet, supplements, lifestyle, and mindset that will allow you to live a full, happy life, doing all the things you want to do.
Travel, exercise, eating out, having a normal relationship, it's all possible.
I've done it, my clients have done it, and so can you. Let me show you how.